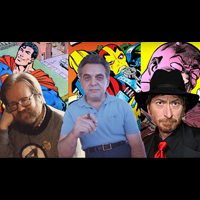 On today's podcast, we attempt to figure out whatever happened to the writer-artist in mainstream comics. 
In the 1970s and 1980s, artists like Jack Kirby, Jim Starlin, John Byrne, and Frank Miller wrote and drew mainstream books featuring flagship characters. Be it a miniseries like Miller's 'The Dark Knight Returns', Byrne's five-year run on 'The Fantastic Four' or even Walt Simonson's incredible three years on 'The Mighty Thor' — fans ate it up to tremendous sales and acclaim. 
However, we see a different version of the writer-artist working in contemporary mainstream comics. 
Why?