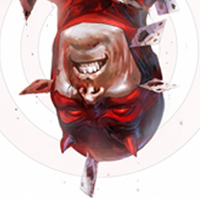 Originally broadcast in 2008, here is a classic interview from our 'Barchives' with renowned illustrator/concept artist Marko Djurdjević.
At the time of this interview, Marko was deep into an incredible, fan-favorite run of fantastic covers for Marvel Comics. In addition, he was renowned for his concepts and illustrations with Massive Black. 
In the conversation, Marko discusses his origins of getting into illustration, posting his work on concept.org for the first time and his love of teaching and sharing with other artists.
Today, Djurdjević continues amazing work with his wife Jelena and the team at SixMoreVodka in Berlin, Germany.
This episode continues our re-presentation of classic interviews and roundtables from our previous incarnation as SiDEBAR: The Pop Culture Podcast into our podcast feed. We hope that our listeners, both new and old, will enjoy these vintage back episodes and follow us here for new episodes of Sidebar Forever!