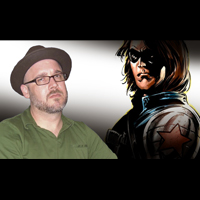 The hashtag says it all! 
On today's episode, we chop up writer and Winter Soldier co-creator Ed Brubaker's recent comments on the Fatman Beyond podcast. Ed spoke candidly about his unease at seeing the character's success and popularity in the MCU and now, streaming online. 
We also discuss other well known comic book creators who haven't **really** been shown the money like Marv Wolfman, Bill Mantlo, Dave Cockrum and the late Len Wein.