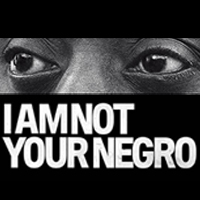 The brilliant 2016 documentary 'I Am Not Your Negro' is available right now on Netflix and Hulu, and you should watch it. We did. 
Narrated by actor Samuel L Jackson, the film is based on an unfinished manuscript by celebrated author James Baldwin. Baldwin's intent with the manuscript was to show the overlap in the lives of civil rights leaders Medgar Evers, Malcolm X, and Dr. Martin Luther King, Jr., all of whom were friends of his.
This podcast has never reviewed a proper documentary before and with it being Black History Month here in the states, we jumped at the chance to change that. In the conversation, we discuss the use of archival footage from the civil rights movement, what makes for an effective documentary, feeling like an 'other' in your own country, and the insights offered by 'I Am Not Your Negro' into the life and life's work of the late James Baldwin.